16 Dec

Heffter Research Winter 2016 Newsletter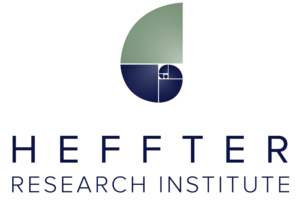 2016 has been a watershed year for the Heffter Research Institute and its programs! We believe that our work is contributing to what we hope will be a paradigm shift in the way that many psychiatric and addictive disorders are treated. We hope you enjoy reading about all of the great things we have accomplished this past year.
Johns Hopkins and NYU Studies of Psilocybin for Anxiety and Depression in Cancer Patients
Our big news is the publication of two Heffter-supported studies on psilocybin treatment of anxiety and depression in cancer patients at Johns Hopkins and NYU on December 1. You can access the free full-text articles by clicking on those links.
The story about these studies was widely covered by the media. For example, it was on the front page of the NY Times that day: A Dose of a Hallucinogen From a 'Magic Mushroom,' and Then Lasting Peace. An analysis of all the media reporting indicates that the studies were covered in at least 600 media outlets that collectively reach millions of readers and viewers.*
So psilocybin research is now virtually common knowledge. At the end of this letter is the latest list of weblinks to all the online stories we found that mention Heffter's role in this research.
The next step toward gaining FDA approval for psilocybin treatment of anxiety and depression in cancer patients is to conduct a large multi-site "Phase 3" study. The Usona Institute in Madison, WI has volunteered to pick up the baton and take on this complex and unprecedented project, and the Heffter group of researchers is directly involved in the protocol design and planning. Usona is the perfect organization to do this because they have personnel who are developing expertise in working with the FDA, and threading through all of the regulatory pathways necessary to develop and complete the Phase 3 study. FDA recognition of success in the Phase 3 study will ultimately allow psilocybin to be removed from Schedule 1 of the controlled substances act, and be used as a prescription medicine for this treatment. That has been our goal for a long time!
Publications
Franz Vollenweider's team at the Heffter Zürich Center published two important papers that help us to understand how psilocybin affects human experience, and correlates those findings with activity changes in the brain. They can be seen in the Neuroscience section of our research publications (papers 4 and 5).
The Johns Hopkins team published two papers based on data from on an online survey of the most challenging psilocybin experience by recreational users, and found that most of them felt they were better off after their experience than before. Nevertheless, the survey revealed that about 10% of those most-challenging experiences led people to seek care. These findings highlight the emphasis we have placed on putting safety first in all of our studies. These papers are also in the Neuroscience section of our publications (papers 1 and 2).
The Hopkins team also published a one-year follow-up of smokers in their pilot study of psilocybin treatment to help people stop smoking, which showed that 60% were still not smoking and more than 85% said their psilocybin experience was among the five most personally meaningful and spiritually significant experiences of their lives. That study is the first paper in the Addiction section of our publications.
Current Research
The following studies are in process at this time:

• Michael Bogenschutz is directing a clinical trial of psilocybin for alcohol dependence at NYU, with 90 patients in the psilocybin group and 90 in the placebo group. This study is a randomized placebo-controlled study that includes functional magnetic resonance imaging (fMRI) before and after treatment of some patients to study the effect of the psilocybin treatment on resting state functional connectivity in the brain. In essence, they are asking "how do brain communication patterns change after successful psilocybin therapy?"
• Matthew Johnson is conducting an expanded clinical trial of psilocybin for nicotine dependence at Johns Hopkins, with 40 patients in each group. Again, fMRI is being used before and after treatment of some patients to study how the treatment changes brain communication patterns.
• Peter Hendricks at the University of Alabama, Birmingham, is carrying out a randomized placebo-controlled pilot study of psilocybin-assisted psychotherapy for cocaine addiction. As many of you may know, cocaine addiction is an especially tough disease to conquer. We have seen promising results in the earlier pilot studies of psilocybin-assisted psychotherapy for alcohol and nicotine addiction so we are holding our breath, so to speak, to see if psilocybin-assisted therapy can have similar success in hard-core cocaine addicts. Finding that psilocybin-assisted psychotherapy has broad efficacy in battling a variety of different kinds of addictions would be an extremely important finding!
• Franz Vollenweider is directing a pilot study of psilocybin for treating chronic depression at the Heffter Zürich Center.
• Finally, a new young investigator, Dr. Emmanuelle Schindler at Yale University, has initiated a pilot study of psilocybin for cluster headache. Anecdotal reports indicate that psilocybin may not only abort a cluster headache, but may provide a degree of prophylaxis against future attacks.
Future Research
Drawing on the scientific expertise and longstanding partnership of the world's leading investigators of psychedelics, Heffter mentors the next generation of psilocybin researchers and therapists, vets new approaches, supports proof-of-concept studies, and gathers the evidence base for therapeutic treatments that, pending FDA approval, will be available to patients in need.
Heffter is vetting new approaches for unmet treatment needs, including:

• Emotional distress accompanying life-threatening diagnoses such as cancer, AIDS, and Alzheimer's disease
• Addictions to cocaine, alcohol, and tobacco
• Depression that is not being successfully treated
• Obsessive-compulsive disorder and eating disorders
• Criminal recidivism
Heffter also envisions basic science research to understand how psilocybin and similar drugs affect consciousness and behavior. Specific questions of interest in this area include the following:
• What is the relationship between brain processes and subjective experience, including cognition, emotion, and spiritual experience?
• When psychedelic-assisted therapy produces enduring healing, what changes in brain function and neurochemistry have occurred?
• What effects can these drugs have on personality structure, creative problem solving, and pro-social behavior?
• How do other types of psychedelic drugs such as mescaline or LSD, and their methods of administration, compare with each other?
• Does microdosing with LSD have quantifiable cognitive effects?
As you can see, we have a very comprehensive program of research that may provide answers to some of psychiatry's most vexing problems. It is probably safe to say that we have champagne tastes on a beer budget. What that boils down to is having sufficient financial resources to carry out all of the work we described earlier; that is really the biggest obstacle we face. We now have no difficulty finding excited new investigators, or helping them design their protocols and gaining approval to carry them out.
Major academic institutions seem finally to be realizing that we are on to something BIG! And you, our donors, have made that happen. It may have taken us more than two decades to get this far, but the perception of psychedelics as potential therapeutic agents finally seems to be taking hold in the public's mind.
We at the Heffter Research Institute express our heartfelt appreciation for your support for the past 23 years! If you like what we are doing to learn how psychedelic medicines can help patients suffering from problems that can't be successfully treated in other ways, and how they can help us understand the connection between the brain and human experience, please help us make more discoveries. Tell all of your friends what we are doing, and please Donate through PayPal with your credit card or account there, or send a check directly to the Institute at:
Heffter Research Institute
15 East Putnam Ave, Suite #413, Greenwich CT 06830
All of us at the Heffter Research Institute wish you a productive, happy, and healthy New Year.

Online Media Reports of Heffter's Role in Supporting and Funding the Psilocybin-Cancer Papers:
• https://www.nytimes.com/2016/12/01/health/hallucinogenic-mushrooms-psilocybin-cancer-anxiety-depression.html?_r=0

• https://www.theguardian.com/society/2016/dec/01/magic-mushroom-ingredient-psilocybin-can-lift-depression-studies-show
• https://time.com/4586333/psilocybin-cancer-anxiety-depression/
• https://www.medscape.com/viewarticle/872504
• https://www.baltimoresun.com/health/bs-hs-psychedelics-cancer-20161201-story.html
• https://www.latimes.com/science/sciencenow/la-sci-sn-magic-mushrooms-cancer-anxiety-20161201-story.html
• https://www.washingtonpost.com/national/health-science/hallucinogenic-drugs-relieved-cancer-patients-of-existential-distress/2016/11/30/fed60968-b1ab-11e6-8616-52b15787add0_story.html?utm_term=.3a0c8ef7dc89
• https://www.cnn.com/2016/12/01/health/magic-mushrooms-cancer-patients/

• https://www.theatlantic.com/health/archive/2016/12/the-life-changing-magic-of-mushrooms/509246/

• https://dailytimes.com.pk/infotainment/01-Dec-16/study-shows-psilocybin-in-shrooms-relieves-cancer-induced-depression

• https://www.pbs.org/newshour/updates/treatment-hallucinogenic-mushroom-drug-shows-promise-patients-deep-anxiety/

• https://www.redorbit.com/news/health/1113416690/magic-mushroom-depression-anxiety-treatment-120216/

• https://mashable.com/2016/12/05/psychedelic-therapies-ptsd-cancer-comeback/?utm_cid=hp-n-1#IanIs0XFHEqQ

• https://1320wils.com/assets/files/12-5-16%20Dr_%20George%20Greer.mp3

• https://www.theverge.com/2016/12/1/13799142/magic-mushrooms-psilocybin-cancer-nyu-johns-hopkins-palliative-care
• https://www.statnews.com/2016/12/01/magic-mushrooms-cancer-anxiety-depression/
• https://www.nbcnewyork.com/news/local/NYC-Psychedelic-Mushrooms-May-Ease-Anxiety-Depression-Studies-Find-403932506.html
• https://www.usatoday.com/story/news/2016/12/01/hallucinogen-cancer-depression-psilocybin/94675346/
• https://www.vox.com/2016/6/27/11544250/psychedelic-drugs-lsd-psilocybin-effects
• https://www.scientificamerican.com/article/psilocybin-a-journey-beyond-the-fear-of-death/
• https://religionnews.com/2016/12/01/study-drug-induced-spiritual-experiences-help-cancer-patients/
• https://www.newson6.com/story/33837409/single-dose-of-hallucinogenic-drug-psilocybin-relieves-anxiety-and-depression-in-patients-with-advanced-cancer
• https://boston.cbslocal.com/2016/12/01/magic-mushrooms-study-depression-anxiety-psilocybin/
• https://nypost.com/2016/12/01/magic-mushrooms-may-help-treat-anxiety-and-depression/
• https://www.cbc.ca/news/health/magic-mushroom-medicine-1.3876078
• https://www.smithsonianmag.com/smart-news/could-magic-mushrooms-one-day-help-cancer-patients-face-down-death-180961264/
• https://www.huffingtonpost.com/entry/psilocybin-psychedelics-cancer-anxiety_us_583ef92be4b04fcaa4d60042
• https://www.vocativ.com/380177/magic-mushrooms-depression-treatment/
• https://www.futurity.org/psilocybin-cancer-anxiety-depression-1307652/
• https://www.gospelherald.com/articles/68498/20161202/spiritual-episodes-of-drug-induced-state-help-cancer-patients-face-depression-death.htm
• https://www.npr.org/sections/health-shots/2016/12/03/504136736/how-a-psychedelic-drug-helps-cancer-patients-overcome-anxiety
• https://www.ecns.cn/2016/12-08/236891.shtml
*CORRECTION: This post has been updated to use a metric, the number of media articles, that is readily trackable.
[/read]